Watching movies, playing video games or, more generally, facing situations in which aggressive or violent behaviours are shown, can also make the witness more aggressive? I remember that a few years ago I ended up following a controversy on the subject quite closely. The answer, although partial, came some time later during a class at the university: the topic was a very famous experiment carried out by the psychologist Albert Bandura in 1961. That's right, once again I am talking about an experiment that made the history of psychology, but not before having made one of my usual references to films: you know the scene of "Clockwork Orange" where the protagonist underwent the notorious "Ludovico Technique"? This technique consists in forcing the protagonist to look at a screen that shows atrocious violent scenes, in order to convince him to develop a total repulsion for it. If you have not yet seen this film, I obviously encourage you to watch it, as well as to read our other article about it. I decided to use this example because in the experiment, which we will briefly discuss, a very similar process took place, but with quite different assumptions and results compared with those of Kubrick's masterpiece.
I will not bore you by explaining in detail the methods and development of the above-mentioned experiment. Suffice it to say that some adult subjects (in agreement with the experimenters) were placed inside a room full of toys, including the Bobo Doll (the trade name of a life-size doll that was made in those years). After a while, the subjects started raging against the doll by beating it, hammering it, throwing it against the wall etc. All these scenes were shown to a second all-children group (the real protagonists of the experiment in question). When also the children were brought to the playroom, a phenomenon occurred that Bandura defined as "modeling", that is observational learning. Indeed, what happened was that most of these children, having previously observed the behaviours of the adults group, imitated the gestures and ways they used "to attack" the doll. To give a better idea of how the study was carried out, I am attaching this video:
Observational learning, aside from being the focal point of the whole experiment and a pillar of Bandura's theories, is a phenomenon reflected in plenty of contexts of a person's life, especially in children. Indeed, since they are not particularly skilled at causative actions (that is simply the ability to act autonomously to reach a goal), they naturally implement alternative strategies, including proxy agency (that consists in delegating an action to someone else who is able to implement it in place of the subject, who for some reason is unable to do so) and the above-mentioned modeling, that allows you to increase your knowledge and skills through the observation of someone else who performs them and who acts as a model. Obviously a process like this occurs at all ages, especially when the model to emulate is a person you trust and for whom you have a deep respect; and as regards children, who could better embody these characteristics than adults? We have to consider that, in many animal species, puppies learn to interact with the outside world also by imitating the behaviours of the older and more experienced individuals.
Now, an obvious question comes to mind: according to this natural tendency of individuals at an early age and in the light of the outcomes of the discussed experiment, would it be wise to expose children to stimuli that allow them to absorb and consider specific behaviours as "right"? I can think of several shooters or movies where there is a particularly charming protagonist who behaves in harmful ways toward others, but the list of stimuli that can trigger an unhealthy modeling is now almost endless. Obviously mine is nothing but a simple and definitely incomplete consideration, so it would be better to let those who can actually have a say come to a conclusion and do potential interventions: psychologists, pedagogists, teachers and, despite all the flaws that may exist in the educational methods, also and above all parents and society.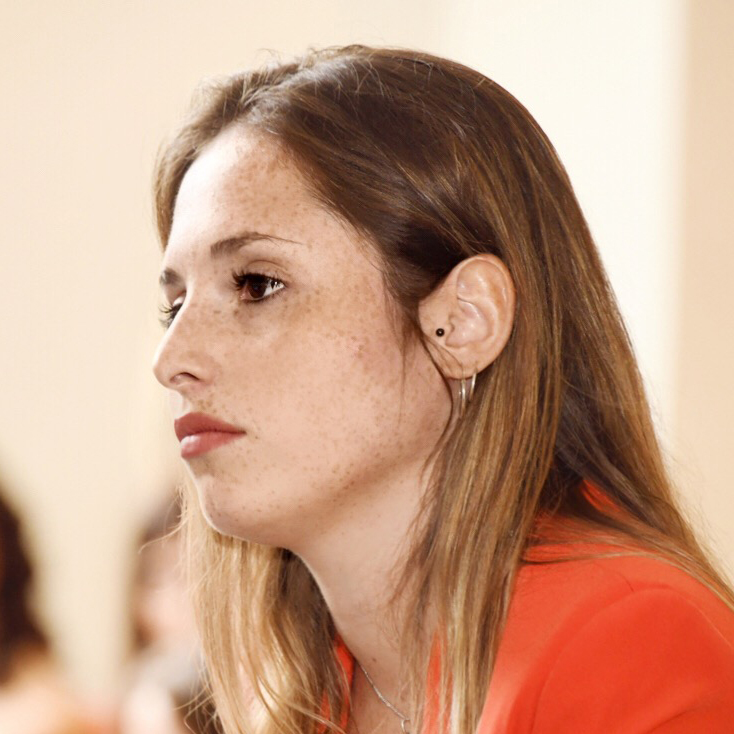 Mi chiamo Giulia. Diplomata al liceo classico, ho in seguito conseguito la laurea triennale in Interpretariato e Comunicazione e poi la laurea magistrale in Traduzione Specialistica. Ho lavorato sia come traduttrice per una piattaforma digitale sia come interprete di conferenza in sede di udienza. Ho da sempre avuto una forte propensione per le lingue straniere motivo per cui ho deciso di intraprendere questo percorso. Sono anche appassionata di cucina, cinema ma soprattutto di film e serie tv